MISSISSIPPI ARTISANS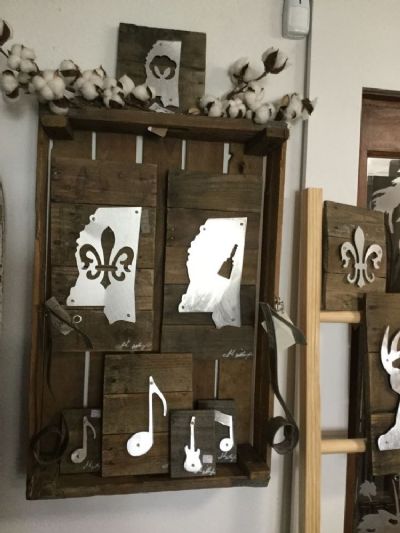 John Willcoxon, a native of Greenwood, a town on the east side of the delta bordered by Tallahatchie & Yazoo Rivers. His work is inspired from his love of old things, history, simple pleasures, the truths of scripture, friends and the outdoors. The Willcoxon Collection is a mix of reclaimed wood with metal to create iconic art. Themes include rural southern, music, blues, coastal, western, Mississippi and many more. Custom work available.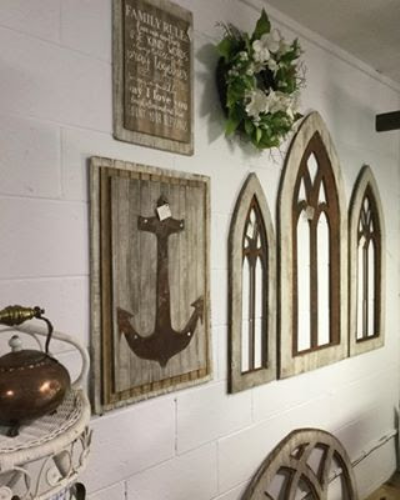 Blackberry Bottom is a family owned business that was started by a father and daughter in 2006. All products are hand crafted in North Mississippi. From distressed picture frames, to door hangers, to wall decor and birdhouses, you're sure to find some great decor for your home!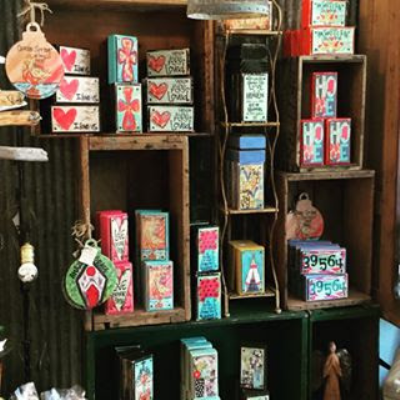 Channing Baxter is your average small town mom turned artist who loves to doodle and spend time with son, Baxter. She specializes in painting reclaimed wood and canvas into inspirational pieces of artwork. All artwork is prayerfully paired with scriptures and bring the powerful message of God's Word into your home.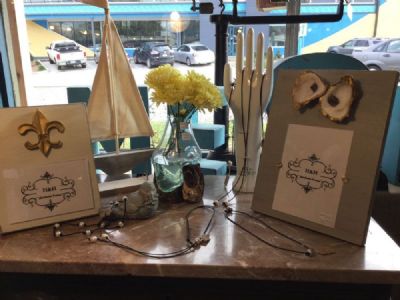 Accent2 all started when two longtime friends, and interior designers Wendy Hazlett and Julie Hebert decided to share their ideas, creativity and vintage finds with the world. From an early age we have always had a passion for design, whether it's creating beautiful interiors or designing a product to fit a need - we truly enjoy and love what we do!